Description of the project

The Société Générale Corporate & Investment Banking has entrusted NetDevices with the creation of tools to make available to its clients all the documents produced by the analysts of the SG Research team.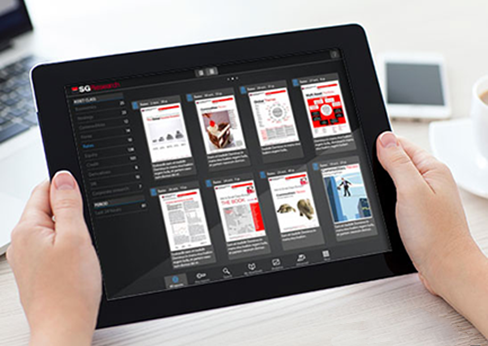 Intervention NetDevices
NetDevices is supporting Société Générale in this project on iOS and Android.
Development and deployment ofapplication.
Features
The applications operate in a secure environment, with thousands of daily users, for a high value-added service.
IOS, Android, Cordova.