Description of the project

HERMES is a application created for delegates to suggest a list of generic products based on prioritisation criteria and pharmacy need.
Intervention NetDevices
UX/UI : réalisation des interfaces et design pour l'application
deployment of theapplication.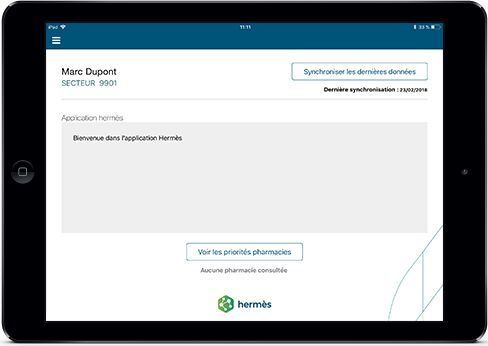 Features
Preparation of the screen for displaying key information by pharmacy and product lines in order of priority
Preparation of the summary screens;
Development of the sector data loading functionality to allow for offline viewing of information during the delegate's day visit...