Wimpact boarding page

Wimpact supports investors who want to invest in shares and options of companies that are committed to a sustainable economy.
Intervention NetDevices
Development of the whole project with bubble.io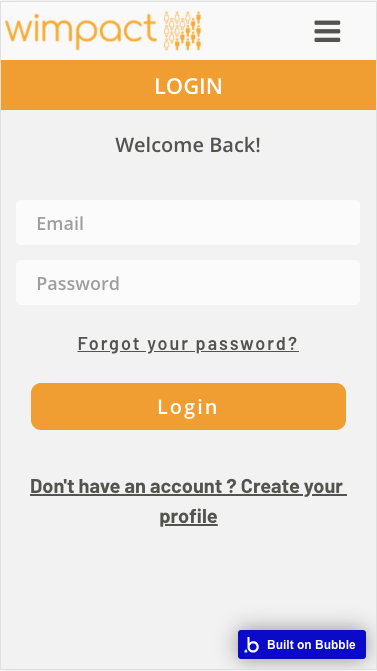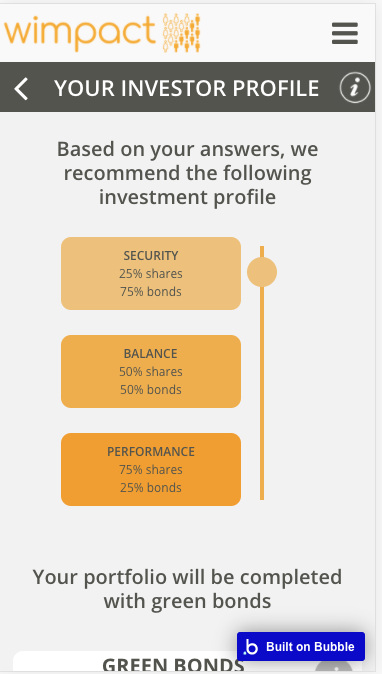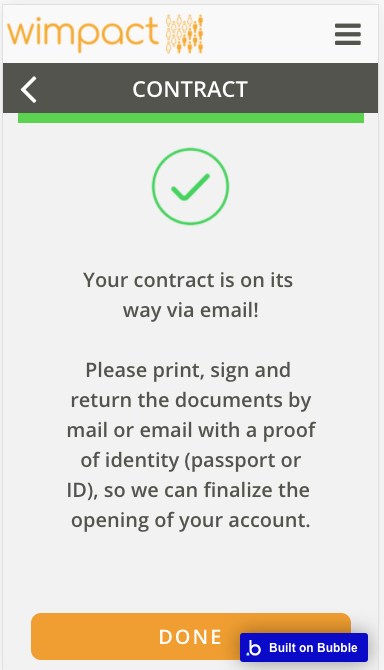 Avec l'offre MVP Studio de NetDevices, confiez-nous la mise en oeuvre de vos projets / produits avec des solutions nocode (bubble.io ou autres) et nous serons vous fournir en quelques semaines une solution déployée qui vous permettra de démarrer en un temps record à attaquer votre marché / répondre aux besoins de vos clients.
Features
Users can create an account, choose their investment preferences and view the recommendations of the Wimpact team in a dashboard.