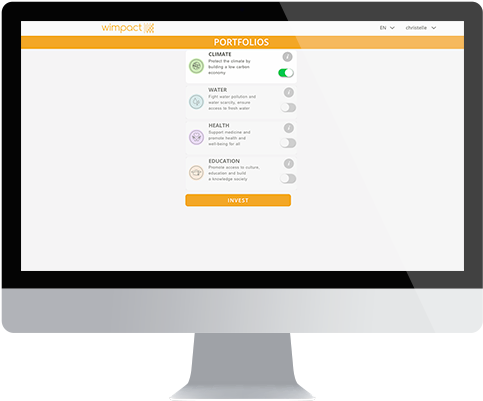 Wimpact boarding page

Wimpact supports investors who want to invest in shares and options of companies that are committed to a sustainable economy.
Intervention NetDevices
Development of the whole project with bubble.io
With the MVP Studio offer from NetDevices, entrust us with the implementation of your projects / products with nocode solutions (bubble.io or others) and we will be able to provide you in a few weeks with a deployed solution that will allow you to start in record time to attack your market / meet the needs of your customers.
Features
Users can create an account, choose their investment preferences and view the recommendations of the Wimpact team in a dashboard.