Description of the project

Eneomey Eneomey & Dermaceutic Laboratories are two brands distributing 2 ranges each in the field of facial rejuvenation.
Intervention NetDevices
UX/UI interface development and design for theapplication
deployment ofapplication for iPad.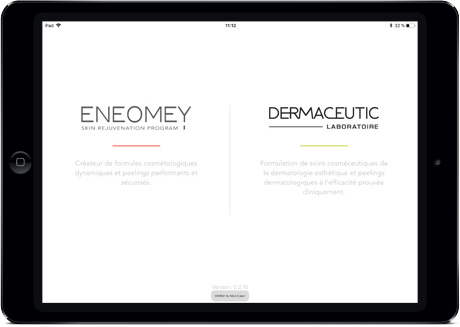 Features
Easy management of product content, creation of product sheets, import of images and videos. Offline, full catalogue download. React Native, front React, back in NodeJS.