Description of the project

the Alliance française in Ukraine is specialized in teaching French language and organizing cultural events. The corporate site represents all the Alliances françaises in Ukraine: Dnipro, Zaporijjia, Kharkiv, Lviv, Odessa and Rivne.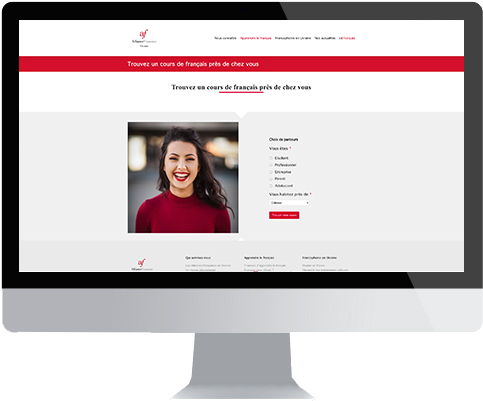 The Alliances françaises in Ukraine propose all year round cultural events around the French language and French culture, in collaboration with the French Institute of Ukraine.
Intervention NetDevices
Design of the corporate website, use of photoshop for image retouching.
Features
The site was created with the WordPress CMS.