Projet Paring Technology : création d'une plateforme d'intelligence économique avec une infrastructure datalake sur mesure
Building an efficient data ecosystem to improve business intelligence with a data lake, AI and front bubble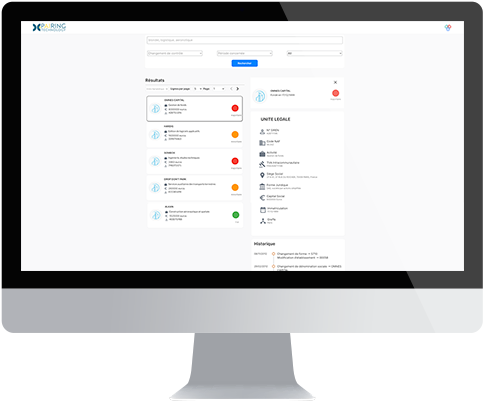 About us
Pairing Technology is an innovative start-up made up of private equity specialists, entrepreneurs and leaders in human capital and technology strategy. Its mission is to forecast key performance indicators for SMEs. In other words, the evolution of capital, hiring, investments and more. The aim is then to help financial institutions focus on the most promising opportunities. Pairing Technology increases strategic intelligence, anticipating risks and opportunities in real time. It also accelerates strategic decisions and optimizes proactive efficiency. The start-up specializes in processing abundant data for unlisted companies, providing customized key indicators.
Context
Faced with an exponential increase in their data volumes, Pairing Technology found itself in need of restructuring its infrastructure. They sought to optimize their data storage. They also wanted to improve the performance of their artificial intelligence algorithms. NetDevices was commissioned to design a tailor-made data lake. We also had to develop a high-performance search interface.
This challenge led to a fruitful collaboration. It transformed the way Pairing Technology manages its data and applies its artificial intelligence algorithms. We have therefore documented this process in detail in an article at blog. It provides an in-depth perspective on how we uncovered the challenges and achieved the results. To find out more about the details of this project, read our blog article on the project Pairing.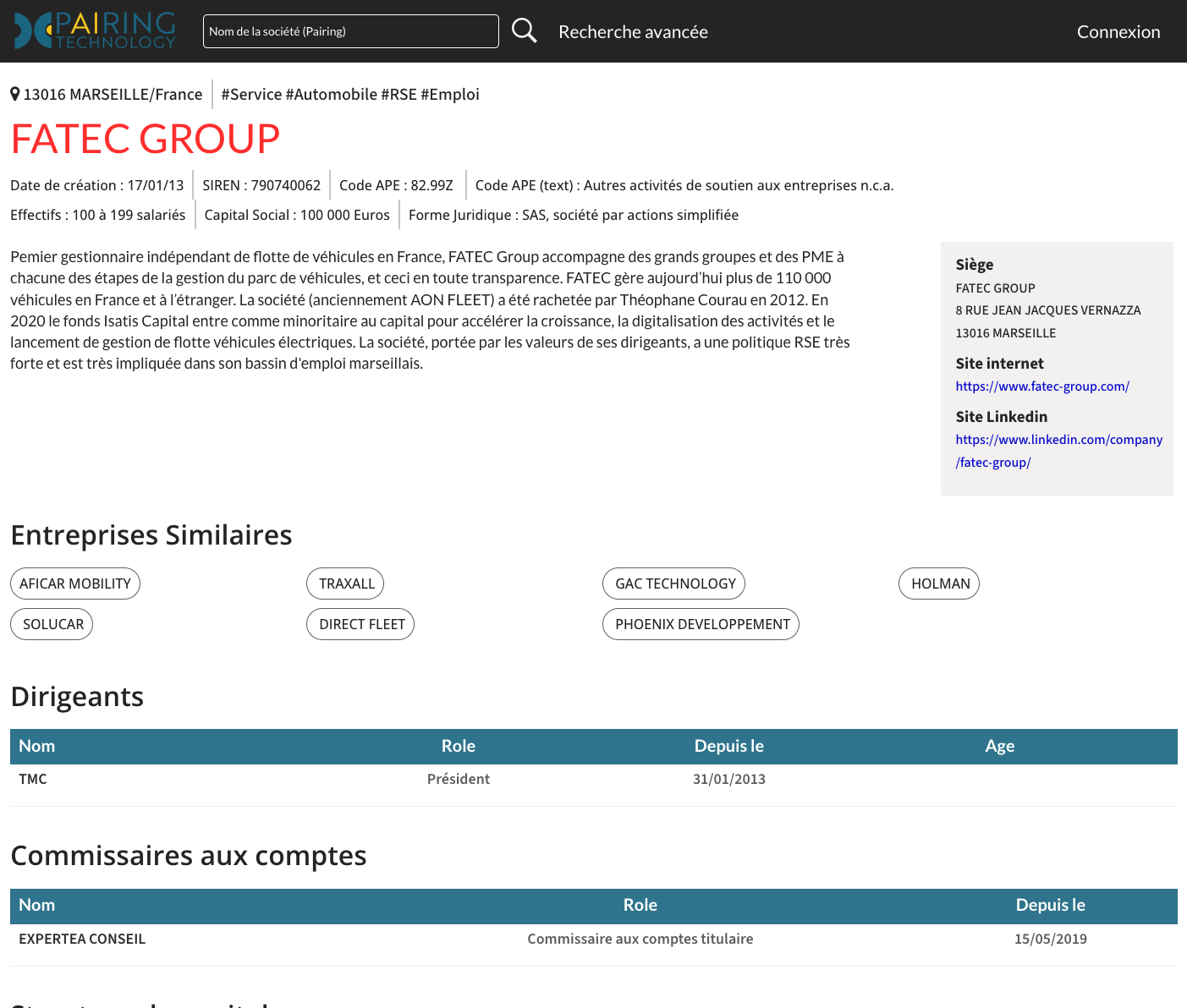 Solution(s)
Our team first analyzed Pairing Technology's precise needs before proposing an optimized technological solution. We set up a customized data lake using cutting-edge technologies such as OVH cloud, Kubernetes, Docker, Spark, MinIO, and Datadog. This data lake enabled Pairing Technology to efficiently store and process its massive data.
In addition, we have designed a robust search interface using bubble. This interface enables Pairing Technology to quickly browse their vast data ecosystem, facilitating decisions based on concrete, actionable data.
Impact
Thanks to the customized data lake solution and search interface developed by NetDevices, Pairing Technology has improved the accuracy of its artificial intelligence algorithms. This has enabled the company to accelerate its decision-making processes and optimize its business intelligence performance.


Challenges
During this project, our main challenge was to handle the vast volumes of Pairing Technology data. A robust and adaptable data lake infrastructure had to be put in place, capable of handling this data while being easy to navigate. Another challenge was to create an intuitive user interface for data retrieval. Our team overcame these challenges by using advanced technologies and collaborating with the customer to understand their specific needs.
Our work with Pairing Technology demonstrates our expertise in large-scale data management and our ability to provide tailor-made technological solutions that precisely meet our customers' needs. To find out more about our services, please contact us.