NectarGo: the no-code revolution in local commerce
Facilitate and optimize relations between producers and retailers through the Bubble development tool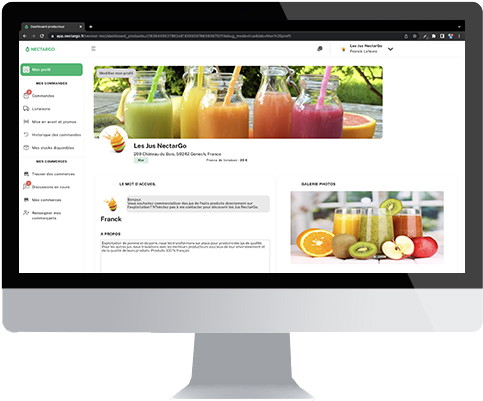 About us
In 2020, the Covid-19 pandemic changed our consumer habits. Mass retail supply chains have been disrupted. In light of this, the importance of strengthening the direct relationship between producers and retailers is becoming clear. NectarGo is an innovative company with a team of over 20 professionals. Based between Lille and Paris, they are committed to a common mission. Their aim is to invent a new kind of food logistics that is both local and efficient. Their aim is also to make the supply chain more agile local. Hence the idea of connecting local producers and retailers via an easy-to-use digital platform. This digital solution is therefore effective in simplifying local trade. What's more, local players work more directly and sustainably.
Context
NectarGo chose our agency, NetDevicesfor the development and evolution of their platform. The need was to create a robust and intuitive digital tool that met the company's requirements. To meet this requirement, we decided to use Bubble. It's a programming platform nocode and low-code, renowned for its speed and ease of use.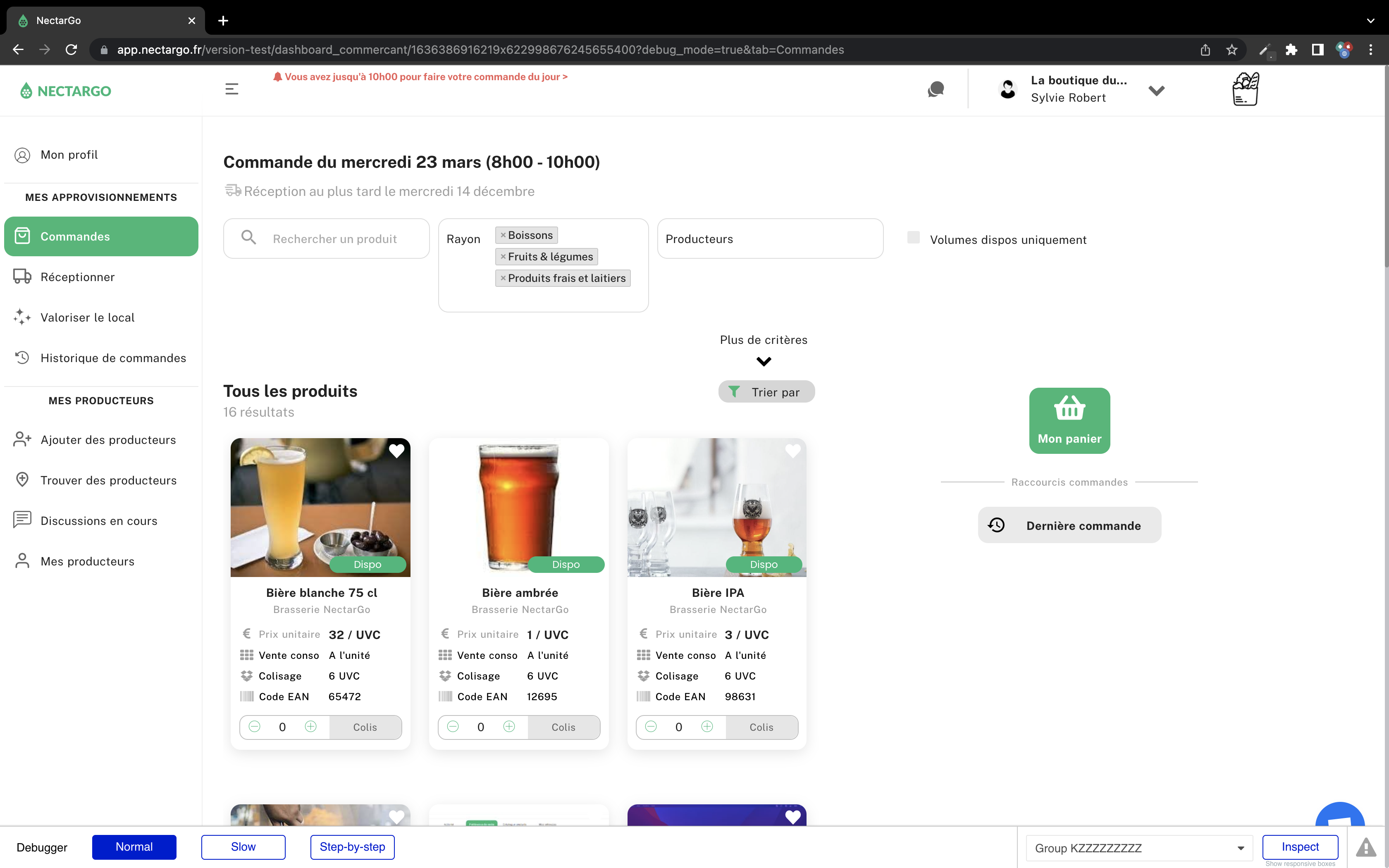 Solution(s)
NetDevices has designed a application NectarGo on the Bubble. This made it possible to position visual components such as forms, buttons and images thanks to its drag-and-drop functionality. Workflows can manage the functionalities of a back-end. Data management is accessible in real time.
What's more, thanks to Bubble technology and the use of Javascript language, we were able to set up dashboards and automations to facilitate the internal management of the platform.
Continuing our expertise in developing customized solutions, an article in our blog section mentions the creation of a plug-in by one of our developers. It helps them to easily insert Mangopay into their Bubble projects. Our Mangopay plug-in offers an alternative. Find out more about this project in : A simple, effective Mangopay plug-in.
Impact
Our intervention enabled NectarGo to manage direct orders in a single, simplified process. In addition, our intervention led to optimized in-store deliveries and simplified administrative procedures. application has also enabled the company to improve its operational efficiency and strengthen its relationship with its customers.


Challenges
NectarGo's first challenge was to digitize the ordering and delivery process between producers and retailers. We succeeded in meeting this expectation by developing a application that simplified this process.
Another challenge we faced was to quickly adapt the platform to NectarGo's evolving needs. Thanks to our development expertise on Bubble, we were able to make modifications and updates in real time to meet these needs.
Our SEO expertise was also essential in ensuring the platform's visibility online. We worked on optimizing the site's content and structure so that it would rank well on search engines.
The collaboration with NectarGo has been a real success, demonstrating once again our ability to understand our customers' needs and deliver high-quality solutions. Our mission is to help companies succeed in the digital world by providing highly efficient, tailor-made web development services.