Description of the project

With these applications, KWS France wishes to help the farmer to detect the diseases present in his beet plots by guiding him in his choice of KWS beet varieties. In addition, thanks to a calculator, the farmer will be able to determine his needs in beet units easily and quickly.
Intervention NetDevices
KWS is a DST (Decision Support Tool). Application mobile hybrid.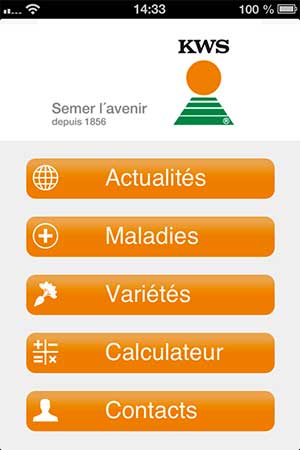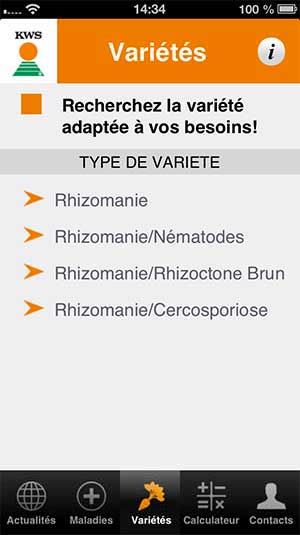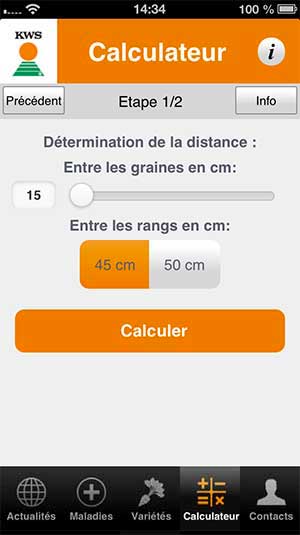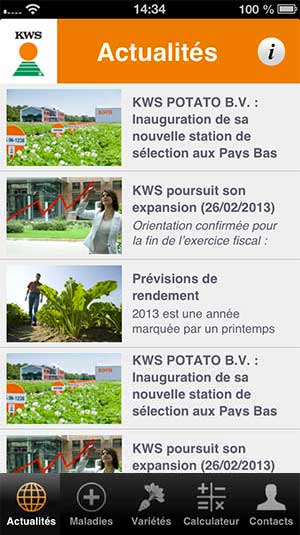 Features
Easy product content management, product sheet creation, image and video import. Cordova, Angular, OAD, IOS, Android.