Description of the project

Alkalee is a startup that has designed a software suite that enables fast and secure integration of features on a centralized and flexible platform.
Côté logiciel, la startup propose un outil de modélisation et d'aide au déploiement, baptisé Euphilia, pour concevoir de nouvelles fonctions et valider leur intégration, selon un modèle de calcul aux bases mathématiques solides (Polygraph[2]), et un environnement logiciel pour les exécuter en toute sûreté.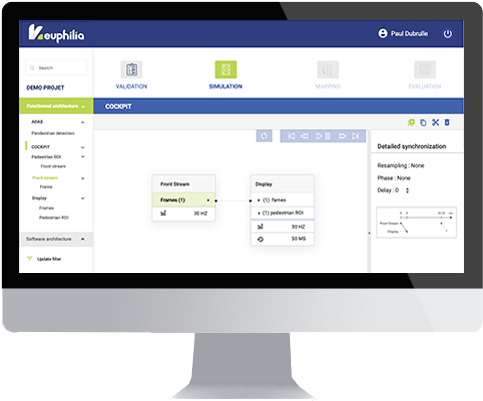 Les outils d'Alkalee trouvent des applications dans l'automobile, mais aussi dans bien d'autres domaines, dès qu'il s'agit de concevoir des calculateurs performants et évolutifs : intelligence artificielle embarquée, industrie 4.0, etc.
Intervention NetDevices
Design on Figma. Development of web interfaces and integration with the engine.
Features
Developed with ReactJS, NodeJS.